Adjacent ACBS Chapters and Clubs of Interest
A number of the NC P&C Chapter members are also members of other ACBS Chapters and related boating clubs.
Blue Ridge Chapter--primarily have members in NC, SC, GA.  The majority of the Blue Ridge Chapter boating events take place at Lake Hartwell, Lake Keowee, Lake Lanier, Lake Norman, Lake Sinclair, Lake Burton and many more fresh water lakes.
Smith Mountain Lake Chapter strives to promote the restoration and preservation of antique and classic boats: and to promote the activity of antique and classic boating on Smith Mountain Lake in Virginia.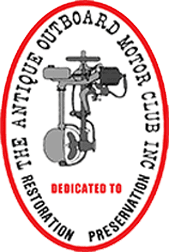 Antique Outboard Motor Club--Carolinas Chapter  The Carolinas Chapter covers North and South Carolina, southwest Virginia (Roanoke area), and adjacent parts of Georgia that do not have a local chapter.  If you have an interest in old outboards and want to consider sharing your interest with others, we are always open to new members.  See www.AOMCI.org for membership information.  Denny Cole
Traditional Small Craft Association--Raleigh Chapter  This group is for traditional and non-traditional wooden boat builders, sailors, rowers, and paddlers in and around Raleigh, NC.  We welcome anyone interested in Building, boating and messing about in small craft be it sailing, motoring, canoeing, kayaking, or rowing. Topics relevant to messing about in small boats with or without sails are allowed. The members' boats here consist of small craft such as dinghies, skiffs, dories, prams, sailing canoes, and car toppers. With most members boats at 20 feet or less being of traditional wooden type designs built using modern methods and materials.  Donald Dill or John Buhrmann
Barbour Boat Enthusiasts is a Facebook Page maintained by NC P&C member Joe Peacos.  Being a two-Barbour Boat Owner/Restorer myself, my ultimate goal is to unite other passionate owners and enthusiasts. Providing a common place where we can communicate, educate, share photos, experiences and fond memories of boating with our Grandpas...
List of links to Marque Clubs (groups of people interested in a particular brand or manufacturer of boats or a style of boat). Marque Clubs offer more specific historical information and possibly a way to exchange parts and knowledge. The link will take you to a list of boat-related Marque Clubs known to ACBS.